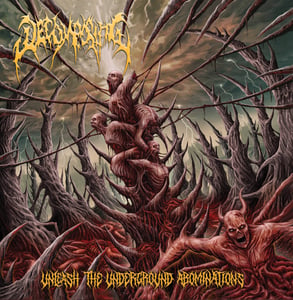 $

9.99
Brutal death metallers Decomposing are rising from the bowels of Brazilian underground with their debut album "Unleash the Underground Abominations", delivering sick guttural vocals, impressive demolish drumming and addictive savage riffs that will blow your mind!
Get ready when this beast is unleashed!
For fans of Pathology, Visceral Disgorge & Abominable Putridity!
Listen to 2 advanced tracks taken from DECOMPOSING's debut album "Unleash the Underground Abominations", on our Bandcamp:
https://gutturalbrutality.bandcamp.com
KEEPIN' IT FUCKING BRUTAL